Painting Contractors in Weatherford, OK
Quality Painting and Construction makes your surroundings new again! From painting services, to additions, to remodels and more, our professionals shape your home or business to meet your needs and style. With more than 20 years of experience, we bring expertise to every job, big and small, in Weatherford, Custer County, Hydro, and Clinton, OK.
Professional General Contractors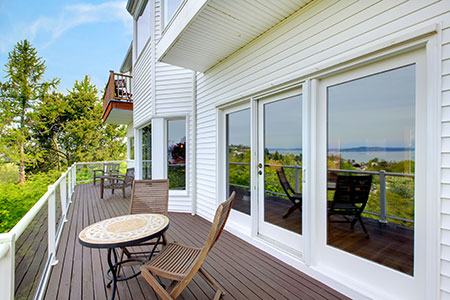 What's your next project? The residential and commercial painters at Quality Painting and Construction have the tools and expertise to get the job done right. We specialize in residential and commercial painting, home additions, remodeling, flooring and much more. As your trusted local painters in Oklahoma, we are dedicated to exceeding your expectations, every time. Whatever your needs, we are here to meet them. We take pride in delivering quality flooring and remodeling services, every time. Our 20+ year track record of success attests to our results. Our established reputation for quality work is why we are the leading source for painting and contracting throughout the region.
At Quality Painting and Construction, we know your remodeling project is a significant investment. That's why our remodeling contractors are committed to being more than just your house painters in Oklahoma. Our mission is to partner with you to make your home or commercial building the space of your dreams. This requires dedication, skill and integrity—qualities we lay as the foundation for every project. We invite you to take advantage of the many benefits of partnering with us for your painting and construction needs. Join our long list of satisfied customers who have enjoyed our industry-leading traits:
We are locally-owned and -operated painting contractors, established in 1995.
We offer more than 20 years of industry experience as general contractors.
Our specialties include all painting projects, as well as a full-range of construction jobs.
We are committed to exceeding your expectations.
We offer free estimates on all of our services.
Get a Free Estimate Today
Let the experienced professionals at Quality Painting and Construction handle your next project – for impeccable results!
Areas Served
We are professional painters serving throughout Oklahoma, including:
Weatherford, OK
Oklahoma City, OK
Clinton, OK
Lawton, OK
Edmond, OK
Norman, OK
Washita County, OK
Beckham County, OK
Roger Mills County, OK
Dewey County, OK
Blaine County, OK
Hydro, OK
Hinton, OK
Geary, OK
El Reno, OK
Thomas, OK
Tuttle, OK
Kingfisher, OK
Watonga, OK
The entire state of Oklahoma!